Technology has grown rapidly in the last several decades. Not too long ago, no one had a cell phone. That has all changed now. Most people have cell phones, computers and laptops, etc. With this new technology, there is more potential for better online communication between patients and doctors. For health care offices and especially dental practices >>> Dental ChatBot Solution to do LIVE DENTAL CHAT with dental patients is a great way of helping your practice grow & to help your dental patients.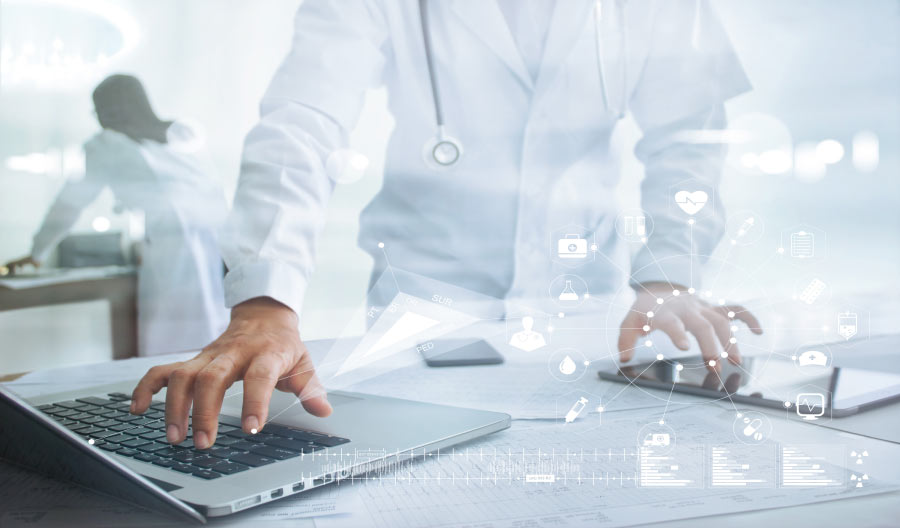 In the dental space, this new technology has rapidly grown as well. We will be discussing this more in this local dentists blog. The way technology is progressing, some of this discussion in this local dentist article may be outdated 5 or 6 years from now. Local new dental tech discussion online with us. Online dental information blogging with us at DentalChat.com. Local Dental Messaging Online Chat with us and Communicate Online with Local Dentists. We are looking to add interesting new dental articles in all aspects of dentistry and dental care.
Discussion of the latest technology coming into health care

New Dental Technology - New TeleDentist Information

Online Dental Communication Blog, Online Dentist Communication Chat, Local Dentist Discussion Online
Online Dental Communication and Best Live Dental Consultation Online
We welcome all new users to our site - DENTAL CHAT. As a new user or someone who is seeking either dental information or to connect / communicate with a dentist / dental office. We want to help in that endeavor. We are doing Online Dental Emergency Chatting and Local Emergency Dentists Chat discussion - as we add more new technology and new features. We are looking to bring new features and partner with web tech companies.
Getting dental care information about your dental problem online can be challenging. We are providing Live Dental Consult Online for people seeking emergency dentistry question answers online. We have provided Free Dental Consultation Online to thousands of people into 2022. This may change, as we may need to monetize our dental care information platform.
The entire health care online communication space and online dental communication space is growing - with better and better technology leading to fascinating innovation - that can help patients or people seeking health care services & health care practitioners.
Online Dental Messaging & Local Dentist Communication with Dental Patients
Communicating with your local dentist is now possible virtually - anytime, anywhere. With LIVE VIRTUAL DENTIST MESSAGING COMMUNICATION & LOCAL DENTISTS CONSULTING TELE DENTISTRY COMMUNICATION - now, people can do live virtual dental communication at anytime!
- Dental digital technology chat, local dentists using digital tech blog:
- Discussing a local dental office and digital technology usage:
Keep in mind, that technology is just not in the online communication space for dentistry. Digital dentistry has grown very rapidly in the last 25 years or so. Now, there is digital imaging & digital dental x-rays that many dentists are using. Many dental offices use computers to email x-rays and to do their dental billing. Now dentists can see your tooth or multiple teeth in the mouth in 3D using digital technology.
This dental digital technology has made dental care much better. The reason is quite simple. The better the dentist can see what is going on in the tooth and around the tooth, the better the local dentist can treatment plan. What you don't see and know about, then it is hard to treat. The digital tech tools now available is truly amazing. Digital imaging machines that are used in dentistry have become better and more efficient. Many of these dental imaging machines use to be cumbersome, with poor quality or resolution. Now, there is 3D technology that is quite amazing. The best part, a lot of these digital x-ray imaging machines actually expose the dental patient to less radiation.
How will online dental communication change with new technology?
As technology has evolved, more and more people are communicating via their phones - not just by calling, but also by texting and doing video calls, etc. Now, this technology is rapidly transforming the health care industry. We are at Dental Chat - a leader in this dental innovation communication space. We are always looking at new and better ways of improving this technology and how we can help people with their dental care. One key is the security aspect of this. Whether it is live video streaming - new local teledentist technology that is coming to the market more and more. Many times as technology starts to expand, the risks can possibly expand as well. We believe that this is a worthwhile endeavor that should provide better overall dental care and dental information for the patient.
Better dental information tools for people and Live Dentistry Consulting Online
The more people know about their dental condition, the better decisions they can make. We are @ DentalChat looking to be a great place for people to get dental information. Like any site or place that provides information, one has to do their own due diligence. We have been doing this for many years - we are going to continuously look to improve and add more features that enhance this site. We are looking to be leaders in the online dental communication space - as we are founded by a dentist and IT professional. The tele-medicine space is constantly growing. As we know, there are many people seeking Live Dentistry Consultations online about dental implants and toothache problems.
Dental Telemedicine is called Online Teledentistry or Local Teledentistry. Excellent time to market online with us. We are live local dentist chatting and live dental chat with dentists with us. As more new and better technology comes into this space - we will continually @ Dental Chat look to bring that new tech to our site. We will be adding interesting dentist communication chat functionality in the coming months and years. Our goal is to better serve our users. Local Dentists Discussion Online with us and more.
How can people use our local dental chat platform?
DentalChat.com was founded by a dentist. The concept and vision were simple - to help people get better access to dental care. Using DentalChat is simple. Just post your dental question and have dentists answer the question. Here is the link to local dental questions online post ... post your dental questions https://dentalchat.com/patient-profile/post We are currently free for all patient or user postings. Our goal is to stay that way as long as possible. Feel free to use our local dentist's communication & local dental office messaging platform.
Please share our site, so we can better help people with their dental care. We are looking to partner with online technology companies.
We are pushing dental online technology - Online Dental Communication Blog, Online Dentist Communication Chat, Local Dentists Discussion and Emergency Dental Care Blogging online with us at DentalChat. If want to look at different topics from wisdom tooth pain or root canal treatment, there is a wide range of articles here. Here is a link to a local root canal article on dentalchat.com https://dentalchat.com/local-root-canal-chat that can go to. We are looking for more dental bloggers and great dental information that can be provided to us. Our goal is to provide more dental knowledge for our Dental Chat users.
In summary - we are providing online dental care messaging, live emergency dentistry consultations online and local dentist communication blogging online with us. As more and more people seek dental care information online, using a dental chat online platform to discuss with live dentists is a great way to do this.