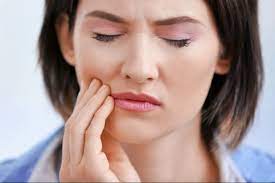 24/7 Live Dentists and Ask Dentistry Questions Anytime, from Anywhere with Dentalchat
Many times, people do not appreciate their teeth enough. Almost everyone has some kind of teeth - whether it be your regular dentition, dental implants, or some kind of dental denture. As humans, we all need to eat to survive and thrive. As many people will realize, a dental emergency can happen at any time - hence, we offer 24/7 local dentists demand in real-time dental answering service. Getting middle-of-the-night dental care treatment, may not be readily available in many areas. This can especially be the case in small towns, that have maybe only one or two dental practices. Our service has provided Free Dental Consult Online with Dental Chat Messaging for many years. This free dental service is still continuing in 2023 - though this may change in 2024. We also provide a Live Dentist Video Consultation that is available for a fee.
If you have a local dental emergency- things to consider:
1. How severe is the dental problem or dental emergency?
2. Can you contact your local dentist?
3. Do you need to find a local dentist?
4. How soon do you need to visit a dentist?
5. Can you do an Online Teledental or Dental Video Consultation?
6. Will you maybe need dental antibiotics?
7. If nighttime or during the weekend, will you need to visit maybe a local emergency dentist or emergency hospital?
All of these instances depend on the level of dental emergency a local patient is experiencing. For instance, if you have a tooth infection or tooth abscess - then will need to visit a local dentist as soon as hospital. If on the other hand, you have a small tooth chip or slight teeth sensitivity - then perhaps can wait for the earliest dental office appointment that can make. Of course, now, there are various virtual dental chat options such as DentalChat.com and Teledental.com that can help.
Need to Find Local Emergency Dentists or a Local Emergency Dental Practice
Many people do not have a local dental office for a variety of reasons. Maybe they have moved or they do not have dental insurance? Finding the right dental practice can be challenging. We do network and work with various sites such as MapDentist.com and others. Of course, DentalChat.com is helping people connect with local dentists and dental practices as well.
Tooth Abscess Blog, Treatment of Tooth Infection Chat - Using Virtual Dentistry Tele Dental Chat Service:
The sooner a person can get dental treatment, usually, the better it is. Some people wait for too long, and a small swelling in the mouth - may end up becoming a large tooth abscess. Once a tooth becomes abscessed - then most likely will end up with either root canal treatment or tooth extraction. Root Canal Treatment Blog link - can read more with this link.
Tooth abscess information discussion - what to do if have a tooth abscess?
1. Go to your dentist - Visit your local dental office as soon as can.
2. Your dentist may need to do a root canal treatment or possibly extract a tooth? This will depend on the dental exam and dental X-rays.
3. Your dentist will first need to get dental X-rays.
4. If can not find a local dentist - then perhaps may need to visit a local ER room. They may prescribe some sort of antibiotics. If can not find a local dental office open - may end up needing to go to a local ER doctor or hospital.
VIRTUAL DENTAL CARE and LIVE TELE DENTAL CONSULTING ONLINE are changing how people can get Emergency Dentistry Information and Treatment for Tooth Pain Information online now. Local Teledentistry Care and Teledental Services at any time of the day - can provide some useful information and potential dental guidance on what needs to be done. Of course, will still need to go to the dental office for dental X-rays and a full dental intraoral exam.
Using Dental Chat 24/7 Dentists On Demand and Local Emergency Dentists Offices:
As we have been discussing, a dental emergency can happen in the middle of the night. Most times, people do not want to go to the ER for say, if their tooth is chipped. But they do want some local dental answers or dental information. Get virtual dental care information with us. Dental Chat about Tooth Problems Online and Local Dentist Answers with us. Many people come to us at DentalChat with their Toothache Problem Questions, Dental Implant Questions, Root Canal Problem Questions, or various other Dental Problem Questions. Fortunately, now there is a place to ask local dentists questions and seek local dentist answers online. Thanks to the digital age in which we live - now there are online dental answers and a vast array of dental information online for people to search. DentalChat is helping people every day with their dental concerns? Using virtual dental care solutions to do a live dental consultation can be a good first step in understanding what is going on.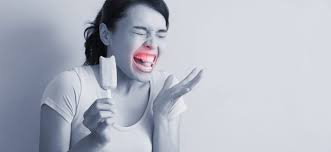 Urgent Dental Question Inquiries & Local Emergency Dentist Answers to Dentistry Questions:
As has been discussed - many people are looking for local dental answers to their local dental questions online. Here are some main areas of tooth pain problem questions that people are interested in.
1. Tooth pain - toothache. Many times from tooth cavities or teeth sensitivity.
2. Periodontal problems - gingival gum issues. Many people do not get regular dental care at their local dental offices and do not maintain proper oral hygiene.
3. Wisdom Teeth Problems. Wisdom teeth when they start to erupt can cause problems. Later on, this can be inflammation and gum problems around wisdom teeth (third molars).
4. Orthodontics pain. From ortho braces and clear aligners.
5. TMJ problems.
People have various types of dental care problems that may arise or dental care concerns. Looking for a Dental Answer to Ask Dentists Online? We can help people all over. Better yet - Free Dentists Consultation Online for all of the summer of 2020 for users. Find A Local Dentist Near You and Get Dentistry Answers Online at DentalChat.
Here are some types of local dentist questions we get asked at DentalChat:
I have tooth pain? My tooth hurts when I chew.

My Wisdom Tooth Hurts, what should I do?

Why does my root canal still hurt?

I have a dental implant question to ask your dentists?

I chipped my tooth while chewing.

I have teeth sensitivity when I eat or drink something cold.
We are glad to help as much as we can. Currently, we are providing Find Local Dentists, Free Dental Consult Online, and Answering Tooth Pain Questions Online - go ahead and POST YOUR DENTAL CARE QUESTION using this link.
As people go online for everything, one thing is sure - people want to search online for various subjects. In recent years, online dentistry communication has grown. People are going online to find a local dentist or get dental info. We are at DentalChat discussing various dental topics. In this local dentist article, we will be doing Local Emergency Dental Chat, Dental Problems Discussion, and Dental Implant Problem Chatting Online about a couple of dental emergencies.
Dental problems can be very urgent in nature because they can be very painful. Dental pain or a toothache can be strong enough, to stop you from engaging in your daily activities. This may affect your level of concentration and will make you feel very uncomfortable. There are a couple million people in the USA each year who end up in the ER hospital, just because of a local dental emergency. Dental pain or tooth abscess can not only be painful, but it can also be very dangerous for your overall health.
24/7 On-Demand Virtual Dentistry, Live TeleDentistry - Local Dental Chat with Dentists:
We have 24/7 Dentists to help with your dental concerns. With the advent of Local TeleDentistry - now it is easier than ever to do a Virtual Dental Video Consult Online with your local dentists. Your Dental Office can become a Local TeleDentist Office. Better yet, local dentists can add - a Local Dental ChatBot to their local dental website. Add Dentist ChatBot easily and simply, and start messaging your patients more securely.
Local Emergency Dental Chat is an online service available where you get to chat with professionals who will help you deal with your several dental problems. The professionals will tell you about the best options and the best ways available for you to deal with your dental pain. Here are some of the areas that they can help you with:
Virtual Wisdom Teeth Problem Question Answers Online - Third Molar Tooth Pain Questions on Dental Chat:
Wisdom teeth are located at the very back of the mouth and are called wisdom teeth because they start to appear when the person is between the ages of 17 and 21. When wisdom teeth are healthy they don't cause any problems. But sometimes they don't completely appear and will cause problems and infection. If they just partially break through the gums, there will be a gum flap that grows over them. This gum flap will collect food and bacteria and will cause infection. Wisdom teeth infections can lead to a lot of pain and discomfort. When the wisdom teeth are crooked or facing the wrong direction they will hurt the cheek tissue and will cause a lot of pain and infection. When there is a cyst under your wisdom teeth due to an infection, this cyst can even damage the bone structure of your jaws. Chatting online with emergency dentists can provide valuable information >> local emergency dental chat will provide you some direction and options to deal with your wisdom teeth problems. Of course, will need to see a dentist or oral surgeon and have dental imaging x-rays. Of course, understanding and getting dental info about wisdom teeth can help in understanding the procedures and what to expect before you head to your dentist.
For instance, cold packs can relieve possibly some of the pain and stiffness you feel from your wisdom teeth infection. You might be advised to take some OTC painkillers that will ease the pain. In cases of infection, you may also be told to get antibiotics possibly before having wisdom teeth extraction? Also, what to expect post-operative or after the procedure is important. Understanding and having proper dental information to think about and understand - may help with what to do before and after any surgical dental procedure.
Dental infection Blogging - Dental infections information Blog:
These are serious infections that affect your gum and teeth. Normally speaking when there is something wrong with your teeth the infection will keep on eating on the bony part of your tooth until it reaches the nerves. Once the infection reaches the nerves it will be very painful. The pain can cause headaches and loss of concentration and will not go away. If you leave the problem untreated, you might be dealing with a serious dental infection. This will be like a cyst that forms in the gum below your teeth and will keep on releasing toxins into your bloodstream. When you chat with professionals who are available at the Local Emergency Dental Chat, you will be able to get the best advice on how to deal with your dental infection, the best dentist to go to in your area, and what you can do until you reach the dentist. Sometimes a dental infection will cause fever and if left untreated can cause you to lose a tooth or several ones. At the early sign of infection, you should turn to the Local Emergency Dental Chat and they will tell you about the best thing to do.
Find a Local Emergency Dentist, Free Dental Consult Online, and Answering Tooth Pain Questions Online
People are starting to become more and more aware of how DentalChat can help provide them dental information online. We have been helping people for the last several years with our newer Dental Chat technology to get better dental information online. We have helped people get local toothache questions answered online, provided local dental question answers, and did live virtual dental care consultations online. We have also helped people find a local emergency dentist or dental practice to visit. Of course, our journey has only just gotten started. Now, more dentists and dental practices are embracing local teledental care technology and understanding how Dental Chatbot technology can help connect them better to their local patients.
Virtual Dental Implants Treatment Inquiry & Answers - Local Dental Implants Problems Blogging Online:
Dental implants are a great innovation that has helped millions of people who have lost a tooth or multiple teeth. Dental implants are meant to treat serious dental problems in the teeth that require surgery. Thankfully, the vast majority of dental implants placed - are done so successfully. With any dental service that requires surgery and implantation of a foreign product into the mouth - in this case, a dental implant is placed into the jaw, where a tooth used to be - sometimes complications can happen. Local Dental Implant Blog online - dental implants sometimes do not always successfully integrate into the jaw, after dental implant placement. Sometimes things don't go as planned and your dental implants might cause a lot of problems. Dental Implant Problems can also occur if the patient does not follow post-op instructions and does not keep good oral hygiene. Dental implant problems can include the infection of the surgery location - due to damage or injury to the surrounding structures like other teeth or blood vessels. You might feel some pain in your natural teeth or you might feel some pain around the area of the implants due to nerve damage. In other cases, you might experience pain in the gums, lips, or chin. If the implant is misplaced in the upper part of your body it can lead to sinus problems. The Local Emergency Dental Chat will give you the best advice on the right place to seek dental implants and how to deal with related problems. Your Local Emergency Dentists or Dental Emergency Offices can find us.
Some things to consider with dental implants:
1. Dental implants can be a great way to treat a functioning missing tooth area in your mouth.
2. Dental implants can be costly.
3. A good dental implant treatment plan should be prepared.
4. Proper dental implant imaging x-rays should be done.
5. Make sure to take care of and follow proper post-operative dental implant instructions.
We are helping people get local dental answers to their online urgent dental care questions.
Kids dental care trauma chat:
Kids are subject to a lot of dental traumas and injuries while playing, practicing different sports, or just having fun with friends. Because their milk teeth are not very hard, they are subject to more injuries than adults. Even after growing up with their adult teeth, their new teeth may be growing crowded or become chipped. Chatting with local emergency dentists and do Local Emergency Dentist Chat online with us. We are looking to help you deal with the different dental problems related to your kids' teeth. You will find good dental help and dental suggestions online for local dental problems that could affect your kids. We do recommend regular dental office visits for children to have a dental exam and dental prophy. Also, if a tooth avulsion or permanent tooth falls out due to an accident, a good idea to see a local dentist as soon as can.
AI Dental Chat with Live Dentists - Local AI Dentistry To Help People Get Dental Information Online
With the advancement of artificial technology (AI), the medical industry is being transformed by these new tech tools. Of course, much more will come in the upcoming years and decades in AI technology. As AI Dental Health Care Technology has improved, we are seeing many more new features around the corner for dental X-rays and cosmetic dentistry. AI Dental X-ray technology is going to change how local dental practices can understand the underlying dental problems their patients face.
Online Teledental Information, Online Teledentistry Blogging:
Local teledentistry is an exciting platform - for local patients and local dentists to communicate. Great time for healthcare companies to partner with us. Communicating via online dental telemedicine tools is growing among dentists now. This trend should continue to grow. Get Local Teledental Consult Online with us.
Chatting online with Local Emergency Dentists and doing Local Emergency Dental Chat Online with dental offices - Local Dentists Chat online with expert dentists. DentalChat.com is a great way to get great online dental help. You will be guided and given dental care suggestions, that can help provide ways of dealing with the dental problem. Seeing a local dentist regularly for a dental exam and dental prophy is a great idea to look for things in the mouth that may need attention. When a Local Dental Emergency happens to you or a loved one, it is good to know the options available and to be in touch with a local dental office.
Local emergency dentistry pain question chatting online, local dental problems blog, and toothache blogging:
Many people end up with a local dental emergency problem at least once in their lifetime. In summary, in this local dentist blog - we discussed common dental problems and understand how a local dental emergency problem can happen at any time. Local dental problems need to be addressed and taken care of before they get worse. Dentists can provide dental treatment for dental emergencies - and in some cases may need a dental specialist such as an oral surgeon for complicated oral surgery procedures.
24/7 LIVE DENTISTS ANSWERS, ASK BEST EMERGENCY DENTISTRY QUESTIONS, AND GET LIVE LOCAL DENTAL QUESTION ANSWERS:
Whether it is local tooth abscess blogging or discussing other forms of toothache problems - DentalChat is here to help. We do have people contacting our 24/7 Live Dentists Virtual Dentistry Question Post page to ask us various types of dental inquiries. If you want to ask us your local dental questions or get virtual dental care question answers from us, we are here to help. Of course, the dental treatment will need to be done at your local dental office with your local dentist.