Best Dental Chat Bot Add to your website
Many local dental practices are looking to make their dental website smart. Look no further, as DentalChat.com has the ultimate dental chat solution for your dental office. As we will discuss, local dentists can add a dental chatbot to their website in several minutes. We will also discuss the benefits of your local dental office, that dental chat provides. Use this link to get more information and to sign up with Dentalchat.com. We are offering a free trial offering to see how it works. Simply click here for the best local dental practice dental chatbot sign-up.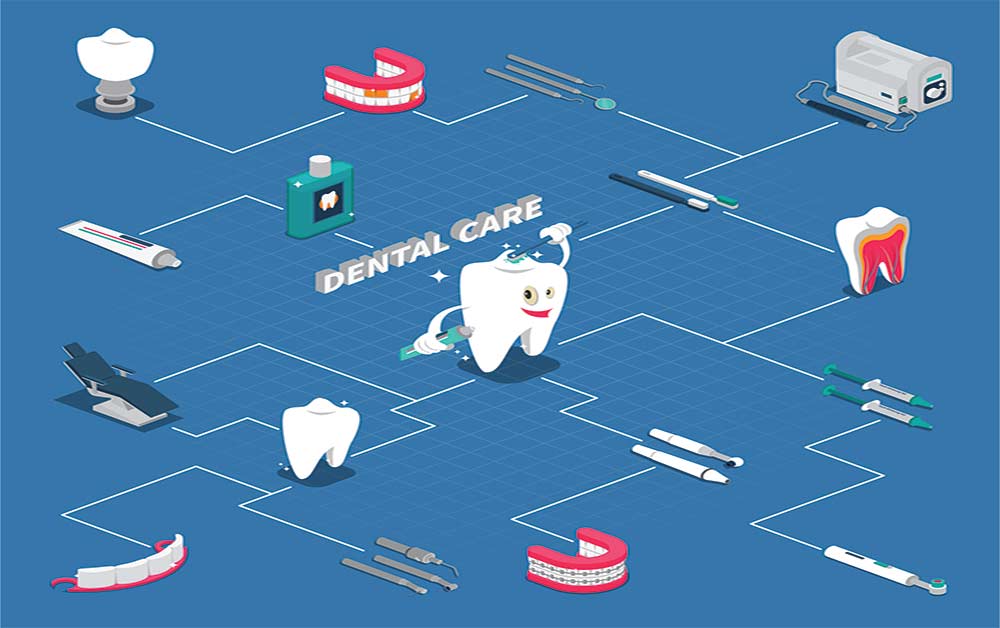 The Dental Chat and TeleDental AI era is upon us. Especially now, with the COVID-19 pandemic, using virtual dentist care services is a must for both dentists and patients. We at DentalChat.com and DentalChat IOS app / DentalChat android app - have provided the best dental solution for patients, dentists, dental professionals, and the dental office staff. If you are a dentist or dental office manager, having all the services that DentalChat.com provides is a necessity. Save your patients time and money - as well as save your time and money by using the best local virtual dental care services offered by any dental platform. Now, the best part - dentalchat.com is looking to help both patients and dentists - and offering this all for Free for dentists to sign up now. Not only that, we have a very low monthly fee.
Many dentists did not have a website in the late 1990s - until they noticed all other businesses having them. Now, smart dentists are looking to be more innovative than ever. We are at DentalChat helping bridge the gap between patients and dentists. Are you using smart technology to communicate with new dental patients and with existing dental patients? Use the local dentist chatbot messenger services to connect with new dental patients. By using Dental ChatBot Messenger on Your Dental Website - you are making your website smarter and better in many ways.
Here is the DentalChat.com

link to sign up with us.
" 3 FOR THE PRICE OF 1. WE KNOW YOU WILL LOVE WHAT THIS DOES FOR YOU & YOUR PRACTICE! "
EASY AS 1,2,3 - FREE SIGN UP, LOW MONTHLY COST, MONTH TO MONTH - SIGN UP NOW! LIMITED TIME OFFER,
ONLY THE NEXT 1000 DENTAL PRACTICES. THIS OFFER EXPIRES ON 6/20/2020.
ADD TEL DENTAL / VIRTUAL DENTISTRY
ALL OF THIS TRY FOR FREE, UNTIL THE END OF JULY 10,2020!
Best Local TeleDentistry, Best Local Dentists ChatBot, and Direct Dental Patient Referrals from DentalChat.com!!!
WAIVING ALL ONBOARDING REGISTRATION & FREE FOR OVER ONE MONTH!
TeleDental Service with Best Local Dental ChatBot for Your Local Dental Office:
Local TeleDentistry Consulting with your dental patients and Add Dentist Chat Bot to your local dental website with DentalChat.com.
Dental Chat AI is developed to simulate a real interaction with patients via a chat interface, it helps to increase the productivity of the dental practice. Your bot will serve as your virtual assistant, it can capture inquiries of your new and existing patients. Local DentalChatBot is a great messaging and dental communication tool.
The smart technology gathers information for you and notifies you right away of your visitor's questions, and provides you and your visitor a private and secure messaging channel for online and offline chat use. Local Dentist ChatBot Add To Your Dentist Website to sign up for your dental office.
Setting up your Dental Chat AI Smart Bot is very easy and simple, You can just subscribe to the best dentist chatbot from your dentist profile and enter the web URL where the chatbot will be added, and you'll see the shortcode that you can configure. Can also add the Best Local TeleDentistry Dental Consulting Online Service with us.
Fast Local Dental Communication - Best Dental Practice Engagement with Dental Patients.
Many local dentists and dental practices ask how fast can they reply back to their patients? Once you have a dental chatbot installed - you can be chatting with your patients in real time.
Common Dental ChatBot Question we get asked, is how long does it take my staff and I or my dental website manager to the Best Local Dental ChatBot to our dental website?
As fast as 10 minutes, you can start communicating with your dental patients. Installing a local dentist chatbot onto your website is fairly easy. We do all the coding and just place it into the backend of your website.
To check the step-by-step process on how to configure the DentalChat AI Smart bot, visit DentalChat AI Smart bot setup guide. We have the Best Dental ChatBot to Add To Your Dental Website and learn how it can help your dentist's website.