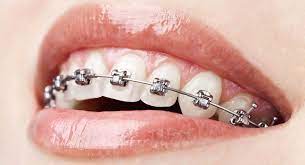 Getting braces or orthodontic treatment occurs for many people, particularly for kids between the ages of 10 to 15. Though people of all ages are now having teeth braces treatment done. Thirty years ago, most local orthodontists patients were kids and young teens. Now more and more adults are wanting orthodontic treatment. We will be discussing local orthodontic questions and clear aligner treatment answers. Many people have local ortho dental questions and are seeking orthodontics information online. As we will discuss, now people can get orthodontic braces or clear aligners - but first, they should get a good dental exam and proper dental imaging x-rays.
ONLINE ORTHODONTIC BRACES QUESTION DISCUSSION and LOCAL ORTHODONTICS TREATMENT ANSWERS:
One of the major frameworks of the human body is the teeth. Aside from bracing the lower or upper jaw with a marvelous structure that befits the appearance of anyone, it modifies the facial look of a person and determines the individual beauty. Nothing steals the beauty or joy of an individual than an irregular arrangement of teeth. Although, we are filled with different choices over many circumstances in our lifetime where we decide what happens to us and how it happen, in the case of hereditary factors a decision is naturally made in our absence. For some people, they have misaligned teeth or crowding of teeth, etc. For many of these people, now there is a solution to having straighter and for many people more esthetically pleasing-looking teeth. The solution is called orthodontics treatment - which usually is done with the help of your local dentist or orthodontist. As we will be discussing, clear aligners or orthodontic braces are both options for many people now. There are online options as well, which is a newer phenomenon - which is perhaps cheaper than going to a local dentist, but maybe not as good? It is important for people to understand and be well informed about what kind of orthodontic treatment they are getting - and how to care for their teeth with and after orthodontic treatment.
Anyone with misaligned or irregular teeth, buck teeth, crowded teeth is a victim of this orthodontist condition - can now get an orthodontic consultation with dental imaging x-rays to find the right dental solution for them. People with malocclusion can see cause tooth overcrowding or abnormal bite patterns. In this Local Orthodontics Blog, we will discuss clear aligners and orthodontic braces.
Dental Ortho Braces Questions and Local Orthodontics Treatment Question Answers:
We do get asked many dental orthodontic braces questions and orthodontist treatment question info requests. This can be how long should I be wearing my retainers, or should I be having ortho braces for. Many times, people are having some dental problems with their orthodontic braces they need dental answers to.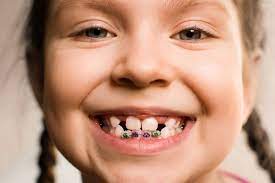 Common Orthodontics Question gets asked:
Common Ortho Braces Question we get asked is about why did my teeth become crowded after having braces a couple years ago? We get asked many local orthodontics questions online, but a frequent theme or ortho dental question is about teeth relapsing and going back to crowding, etc.
We Answer Your Orthodontic Questions at DentalChat. Post Your Orthodontist Question or Find Orthodontists Online at DentalChat.com.
Getting Braces Chat Online, Orthodontist Treatment Info and getting orthodontics information online with us @ Dentalchat. We are networking with dental associations, dental groups, and dentists that want to help people globally with their dental care.
In other to bring back the joy of sanity upon the face of people, the dentist has through hard work and research design techniques that have lasted long proven to be the solution to this problem while working to improve dental health. If you have a teeth disorder, do not fear or panic. The solution to resort to that beautiful appearance you've seen, imagine, or admired from people is right here.
All you need is dental bracing. Dental braces are a device used in orthodontics to align and straighten teeth in order to assist the positioning of the teeth with regard to a person's bite. They are often used for rectifying under-netting, open bites, deep bites, crossbites, false teeth and other teeth and jaw defects. This can be in the form of cosmetics or structural devices. In order to have an effective result, dental braces are often used coupled with other orthodontic appliances to widen the palate or jaws. It can also be used to assist in shaping the jaw to your choice.
Common Orthodontics Question - Local Orthodontist Blog about Ortho Questions we get asked?
We get asked many orthodontics questions online. One Orthodontist Treatment Question we get asked a lot is what type of braces is best for my teeth? The other orthodontic dentist question we get asked is comparing dental braces and clear aligners - which is better? We will be discussing these questions and more in this local orthodontics blog.
This is an operation you should not be scared of because back in several years when archaeologists discovered numerous mummified ancient individuals with what appear to be metal bands wrapped around their teeth, they make use of a cord-like structure called catgut in order to align their teeth. Unfortunately, due to lack of evidence, poor body preservation, and primitive technology, little research has been conducted on the apparatus until the 17th century, although dentistry as a profession is creating a big step. Several important dentists helped to advance dental braces with specific instruments and tools that allowed braces to be improved.
Orthodontic mechanical efficiency distinguishes a hundred partly means used widely in response to orthodontic therapy. Both fixed and removable braces, help move teeth, retain muscles and affect the growth of the jaws
Questions about Orthodontic Braces and Dental Ortho Braces Question Answers -
Types of Braces
Today's orthodontics offers more kinds of braces than ever before. Check out your options:
1. Metal braces
This is used interchangeably with the traditional brace. It makes use of metal instead of wire such as Titanium to straighten the arrangement of the teeth. They are informed of metal dental brackets and wires that most people picture when they hear the word "braces." This wire applies tension to the teeth and gradually moves them into proper positions with less pain. This process will be observed for four to six weeks before attaining the desired position. This is time-friendly, less painful, and requires little alignment compare to the traditional brace without metal. Although, pain is expected during orthodontic treatment but with the technological ideas developed in the dentistry field, people pain experience less pain compared to the traditional mean of orthodontic processes.
2. Cosmetic/Clear
This type of brace is used as a cosmetic alternative to traditional metal braces. It involves continuing mixing with the natural color of teeth or a less visible or hidden appearance. Typically, these braces are made of a ceramic material, or plastic, and function similarly to traditional metal braces.
The elastic loops and pure white metal loops are available for use with the clear help to maintain the devices less conspicuous. Alternatively, the strip can be clearly self-adhesive, which means that the wire clips into the holder, without the need for ligatures. It tends to be more brittle than metals with higher friction components.
3. Invisalign and Clear Aligners Information - Invisalign Treatment Questions and Local Clear Aligner Question and Answers:
Invisalign is a brand name of a dental clear aligner company. Think of a generic coke or Coca-Cola, which is the brand name. Invisalign is a set of clear plastic aligners customized to change the teeth' alignment and correct the teeth' position. About twice a month, the patient moves to a new set of aligners tray, repeating until their teeth are in the correct position. Invisalign seems to possess the same benefits as traditional braces, but alignment trays are less visible, providing an aesthetic advantage. Clear aligner treatment usually takes less time in total than ortho braces. Clear aligners are removed for eating, brushing, and flossing, and not be so long to achieve good results as braces for orthodontic treatment. Just like with ortho braces, retainers are usually recommended after treatment. There are many clear aligner companies now. Ten years ago, Invisalign was the major one. The other clear aligner companies usually have lower costs to the patient it seems for the time being. Each person should do their own clear aligner company research and can go to an orthodontist or general dentist for more hands-on treatment.
4. Lingual Braces
Similar to traditional metal braces, a Lingual brace is inserted into the back of the teeth, making them externally invisible (by the tongue and palate), and are a great option for people concerned about their appearance. It achieves its perfection by application of continuous gentle pressure to the teeth to help them slowly shift into the proper position.
5. Smart Brackets
This is the latest concept under investigation. Intelligent support includes a microchip that measures the forces acting on support and then the tooth interface. The purpose of this support is to reduce the duration of orthodontic therapy and related costs and discomfort for the individual.
Clear Aligner Questions Online - Clear Aligners Blog:
Since we get asked many CLEAR ALIGNER QUESTIONS ONLINE - we will provide various Clear Aligner Information throughout this local orthodontist blog. We get asked many Clear Aligners Question Online about what is better - clear aligners or orthodontic braces? The best way to answer this is to say it depends on what is going on with the jaw. Most dentists or orthodontists will do some skeletal dental x-rays and evaluate what is going on in the mouth. After the full oral examination, the orthodontics treatment plan options should be given.
We get asked about clear aligners and get a dental question about Invisalign. Here is a link to a Dental Clear Aligners Blog & Orthodontics Blog on DentalChat.
Steps Involve Taking Braces Treatment
Take X-ray Scan
Meet a professional radiographer that is verse in carrying out orthodontic scan. Take X-rays photos in order to have an impression plaster template to study the models of your teeth. Your orthodontist will plan your treatment using these records. Very often, crowded permanent teeth are uprooted even when they have enough jaw space for all of them. The extraction is performed just before or after installing the teeth.
Meet the Best Hand
Meet a professional dentist specializing in orthodontic operation. Your orthodontist will give you a better explanation and illustrate from the professional point of view the best braces treatment plan suitable for your condition.
Application of Band
The band is applied with dental cement and then cured with light to hard. This process usually takes a few seconds per tooth. If necessary, the spacers can be inserted between the orthodontic molars to make the sites for the molar bands easy to insert. 
Check-Up
The orthodontist will recommend the day and period when you will visit for a check-up in order to improve the effectiveness of the braces. Within this week of visitation, adjustments are made to the braces by way of wire-changes, adding springs, elastics or other accessories.
- Perfect Shape Complete:
- Orthodontic Retainer Chat - Orthodontics Retainer Blog:
When the desired shape and structure of your braces are obtained, your fixed braces will be removed at a disband appointment time. This will include braces cement removal and getting proper teeth polish. Molds of your teeth in their new positions are taken to make retainers. After your braces are removed, you will need orthodontic retainers to hold your teeth in their new positions. It is important to understand how to use the retainers and when to wear them. We have many great Local Orthodontist Treatment Information Online Blogs with us. If have further Orthodontics Question Treatment Information like to ask us, simply go to the Live Dental Chat Post Page and Post Orthodontists Question Online with us. We have Dentists that can Answer Your Local Ortho Aligners Question. We have been doing Free Dental Clear Aligner Question Answering Questions at Dentalchat - and have continued this into Jan of 2022.
Clear Aligner Questions Blog - Online Invisalign Question Blogging:
Clear aligners have grown in popularity. Instead of braces, the patient wears something like a mouth guard in their mouth. Invisalign is a clear aligners company. Such as like using the term Clorox for bleach, many consumers use the word Invisalign rather than clear aligners. Invisalign did a great job marketing and branding clear aligner treatment to consumers. Clear aligners treatment can take a little less than a year to 2 years to complete. Generally, it is best for people that do not have severe orthodontics issues. Dentists and orthodontist's opinions of clear aligners vary. Here is a Clear Aligners Information Blog link at DentalChat.
Clear Aligner and Orthodontics Treatment Duration Questions
For orthodontic braces, it can last for one or two or three years - with the norm being slightly less than 2 years. You generally do not want to do it for over 2 years. You as the patient should understand what is going on and why? Clear aligner treatment is usually less than one year - though this can vary as well.
CARE
Hygiene Restriction
Good oral hygiene is particularly important when you have an appliance. Brushing the teeth properly after each meal and meal will reduce the risk of caries and gum disease. In addition, it takes five minutes to brush every morning and evening. Keep the toothbrush available for brushing after eating as well as orthodontic visits. You can use the detect solution to check if your teeth are clean. You will need to replace your toothbrush more often because it will run faster. Visit a dentist is important to have gums and gums
Speech Restriction
If you have lingual braces, take time to learn how to speak because your braces might be damaged.
Musical Restriction
Also, if you are an instrumentalist that plays a musical instrument with a mouthpiece such as a trumpet, it will take you weeks before regaining your skills.
Diet Restriction
Free yourself from biting hard or large pieces of food as this may readjust the brackets or bands and damage the wires. Avoid eating food that contains nuts, biting on nails or pencils. If at all you are to eat any hard food, make sure you cut the food into pieces before eating.
Ortho Retainers Question - Local Orthodontic Retainer Question and Answers:
Most times your dentist or orthodontist will recommend for you to wear some sort of orthodontic Retainers after the treatment is done. This is mainly done so as to keep your teeth in position. If you get retainers and don't wear them for a week or more, sometimes they do not fit. Retainers may need to be changed over a period of time, as they will break down and usually become ill-fitting after several months.
Orthodontics Teeth Braces Question Chatting Online - Local Orthodontists Chat:
We have discussed orthodontic treatment and the various types of teeth braces online with us at DentalChat. We have many Dental Blogs for our DentalChat users to be better informed about dental care.