Understanding Dental Insurance and How to Find A Dentist
We're all in need of dental insurance. It is a vitality that allows us to smile brighter and to take proper care of our oral hygiene. Dental insurance can be confusing to obtain and understand, but companies like Delta Dental support apps like Dental Chat help answer your dental questions. You can eliminate any dental confusion you have to give you the confidence you wish to have in your dental hygiene with dental chat.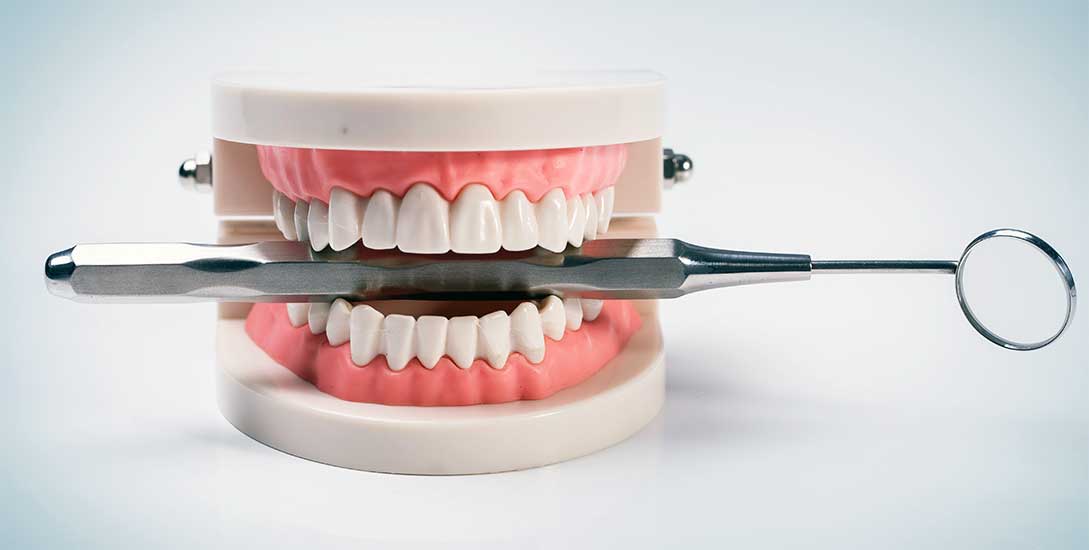 Local Dental Insurance Question and Online Dental Insurance Answers - How Does Dental Insurance Work?
Dental insurance works by selecting a plan that is affordable and oftentimes covers the majority of the fees from your established dentist. You're able to choose a dental plan with dentists that are in your area and approved by your insurance company. A dentist who isn't approved on your dental policy would require higher payments or deductibles depending on your choice of plan.
Each dental insurance plan you choose will cover the basics such as annual cleanings and preventative care. They will not, however, cover cosmetic procedures like crowns. Insurance plans require the insurer to pay deductibles and co-pays. Your deductible is what you must pay before your dental insurance begins paying for your procedures. The co-pay is the amount you pay during your dental visit.
To better understand what dental insurance plan fits your needs, it is good to go with an insurance company that has great flexibility and affordable prices. After shopping around, many individuals have found that Delta Dental is the best insurance company. They even help cover you if your employer does not.
Local Dental Insurance Plan Question about Choosing from Dental Insurance Plans?
If you're looking for an insurance company that cares, there are several big ones to choose from. Delta Dental is a popular go-to. It is truly a dental insurance company that is dedicated to you and your oral hygiene. Aside from affordable dental plans for everyone, it has a huge network of dentists that practice with their policies. Other popular dental insurance companies, include Blue Cross, Aetna, Cigna and Guardian dental insurance companies. Many of these dental insurance companies can help support Dental Chat and the teledentistry services that are offered by DentalChat. This can provide you with dental care through AI TeleDental technology used by DentalChat.com.
Having a more accessible way to dental care makes the world of difference, doesn't it? After all, this also allows people to still take advantage of their dental patient financing. This is a very pocket-friendly way to ensure your plan helps you cover your costs. It also works to ensure that you can cover your portion of the costs without adding stress to your life. A good dental insurance plan will understand the importance of balance in budgeting for your dental care.
AI DENTAL VIRTUAL TELEDENTAL and LOCAL TELEDENTISTRY AI CHAT MESSAGING - What is AI in Dental Telemedicine?
Artificial intelligence refers to the capacity of machines. How they interpret, read, and understand data. Growing since the 50s, this industry was booming during the 70s when scientists were able to greatly understand the intelligence of machines. Eventually, AI was brought into the medical field.
Telemedicine refers to a chain in healthcare that is delivered from using information-based technologies and communication systems to assist patients in their health. They do so by using machines to communicate and interpret data between a patient and the physician. Today, telemedicine has branched out into teledentistry as well.
All of this plays a large role in how we can continue providing access to many distinct communities that lacked access to health care. It is a breakthrough for the way patients are treated and how often they receive treatment. Through the power of AI, we now have applications we can even download on our phones to help us with our healthcare questions.
LOCAL HMO DENTAL INSURANCE QUESTION INFO - Dental HMO Dentists Network Coverage:
If you are part of a Local Dental HMO Plan, then most likely - you can ONLY go to local dental practices that have signed up with that dental insurance HMO -- if you want the Dental HMO insurance company to pay for it. You need to thoroughly understand the guide lines and what dental benefits you get with your dental HMO plan. Find Local Dentists using the dental HMO insurance coverage online platform or mailing guide that they may have sent you? If want additional dental information can use services like us.
SMILE MAKEOVER QUESTION and VIRTUAL DENTAL SMILE QUESTIONS about Using Smile Makeovers
Many people are starting to use Tele Dentistry Consulting for seeing how they can have the best-looking smile. Using teledentistry for smile makeovers and virtual dental care consultations is a growing trend. DentalChat Virtual Dentistry Consulting and Dental Chatting with your patients is a great tool for local dentists.
What is a smile makeover? Many people do not like the color or shape of their teeth. Usually, these are especially geared towards the front teeth' improvement in color and shape. For these people, they may want a partial or total smile makeover to improve their teeth and smile.
TeleDentistry Insurance Billing Consulting, Local Teledental Consult Service Insurance Fee Coverage And TELEDENTISTRY D9996 Dental Insurance Billing:
Many Dental insurances have started to cover some TeleDental Consulting Online Dental Insurance Billing - Teledentistry insurance coverage is not as universal as telemedicine insurance billing by medical insurance companies. Delta Dental has been a leader in covering this teledentist insurance consult fee - though, there are various Delta Dental Insurance Plans and each individual should check their own coverage. We want to emphasize this fact.
Online Local Virtual Dental Care Dentist Insurance coverage of Teledentistry Consult can vary greatly. Hence, some dental insurance companies may or may not cover. Also, some dental HMO and Dental PPO may cover - or may not? Your local dental practice front office staff can greatly assist you in this endeavor. Teledentistry D9995 Code and Teledental D9996 Dental Insurance Code are 2 codes that dental insurance companies will sometimes pay for.
How Does AI Relate to Teledentistry?
AI has begun to create an immense impact by expanding dental care to many more citizens. The teledentistry industry is being supported by companies like Delta Dental to reach communities of people all over so that their oral hygiene needs are met. These advances can only create positive impacts in the lives of many who cannot seek out dental care alone. Whether it is termed TeleDental or TeleDentistry, both offer a form of virtual dentistry to connect patients to dentists.
The greatness of teledentistry is demonstrated through its local practices, dentists, and patients that stay in communication through AI technologies. They provide a network of information to dentists and patients through resourceful applications, one of them being Dental Chat. With AI Dental Chat can help understand what exactly the person is looking for with dental insurance.
Live Dental Chat Can Answer Your Dental Questions - Free Dental Chat Messaging and Free Online Dental Consultation:
Getting dental information about what is going on with you is not easy. We at Dental Chat are proud to have provided thousands of Free Online Dental Consult with Dental Chat. For those with general local dental questions or who need to get more dental info, we have been here to help. We know that navigating dental insurance websites can be tricky if you're looking for dental answers. From 2018 to most of 2021, we have done complimentary online dental chat messaging answers - this is through our dentalchat.com or dentalchat app. This is not a video virtual rather through actual people messaging and getting live dentist's answers. We do have our terms and conditions, and privacy conditions - that is, we provide general info, and all people need to do their own diligence. We can provide dental info as general feedback.
As your online dental consult, Dental Chat will help make things much smoother. Once you're on the website, it is easy to open up the chatbox on the right bottom corner and ask away. If you're looking for local dentists in your area that is covered by your insurance policy, the chatbox consultant is there for you.
If you're not into using the web, the Dental Chat app is a great way to get your dental information as well. You may be on the go, busy getting to work or bringing your kids to school. Life happens and Dental Chat understands that.
FREE DENTAL QUESTION CONSULTATION INFO and LOCAL DENTISTS ANSWERS TO DENTAL QUESTIONS ONLINE - Using Your Dental Chat App (IOS app And Android app)
The Dental Chat app is downloadable on both Android and iOS phones. You can sign up through your computer or the phone application. All that is required is your name, email, and password. Once you've signed up there are several different things you can start off doing. Navigating through the app on the bottom four tabs is how you'll find everything you're looking for.
The Home tab will allow you to request free services like finding a dentist or asking an important dental question, like that of dental insurance. You can also request a video consultation here and even receive electronic prescriptions.
Add Dentist ChatBot - We have a hybrid Dental Chatbot that asks dental questions and then this will lead to the dentist or dental practice:
If you are a local dental office - has your dental practice become a Local TeleDentist Practice yet? ADD TELEDENTISTRY SERVICES & LOCAL DENTAL CHATBOT to your local dental website with us. The idea is to get some dental info. Then this could be asking a general dental office question like your hours of service, or maybe someone wants to chat with the dentist at the dental office. This can be done with back and forth conversations between people and dental office / dentists.
Aside from having access to these services, you're also able to report any concerns you may be having. If you're having tooth pain, you can report the pain level and the description of your pain so that a dental consultant can better assist you with your oral hygiene care by directing you to a dentist in your area.
The message tab displays all the current messages and conversations you may be having with your online dental consultant, whilst the dashboard tab shows all of your submitted requests. You can change and edit your profile by clicking on the More tab. The application is a great way for individuals to understand their dental care needs.
On-Demand Dentists - Live Virtual Dentists Consulting
With Dental Chat available 24 hours, 7 days a week, in providing local dentist answers for you online. We are an additional resource to get more dental information which may be helping. Finding dental answers to your local dental needs with Local On-Demand Dentistry using Local TeleDentists and TeleDentistry Service. Including help with finding dental insurance and finding the perfect dentist that is part of your network.
We try to find the best local dentists - which can be challenging. DentalChat.com has been leading the dental care industry in innovation for many years - is one of the pioneers of this AI Dentistry / Live Dental Chat technology innovation.