Teledental Care: A Virtual Dental Service at Anytime!
Before the internet was developed, to get any kind of virtual health care consultation was not possible. Now, with the growth of telemedicine and teledental services, people can do a VIRTUAL DENTISTRY ON DEMAND DENTAL CONSULTATION TELEDENTISTRY at anytime. Do you have a sore tooth or a throbbing jaw and you're stuck at home? Did you know you can get Best Local Dental Answers, Dentist Tips, and even a prescription for infection, in many cases using TeleDental Services online.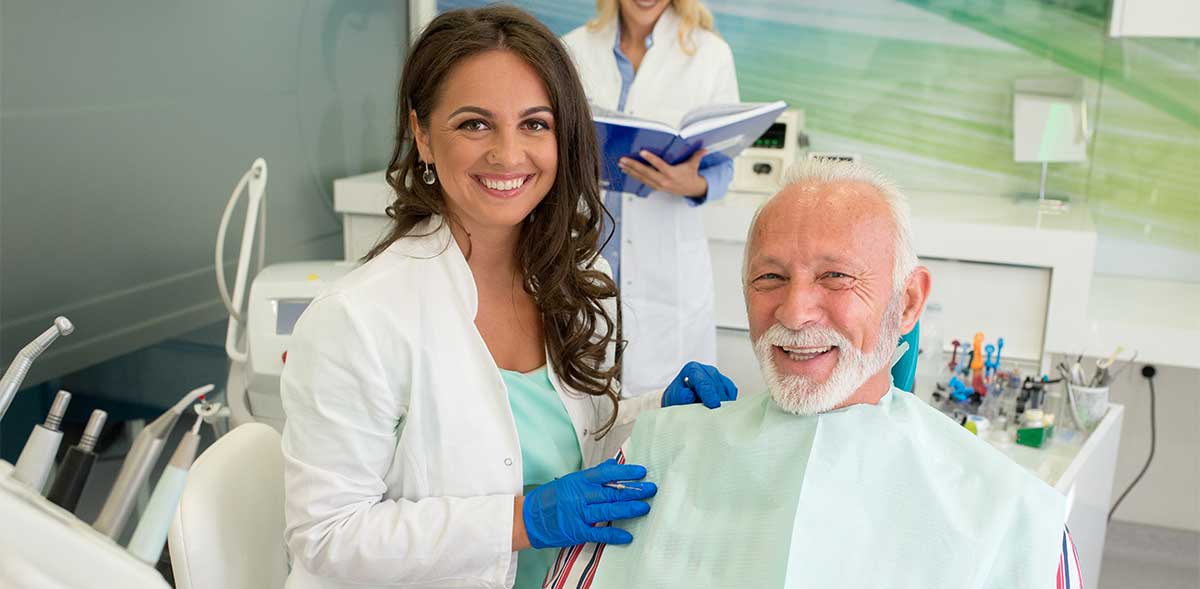 Are you a dentist or dental practice? Want to sign up your dental practice with DentalChat.com?
Best Local Dentists Directory, Add Teledentistry To Your Dental Practice, Get Dental ChatBot For Your Dental Website and Get New Dental Patient Leads at DentalChat. Click here for the Best Dentists Sign Up.
Online Virtual Dentist Treatment Option
Smart consumers are learning about Teledental Care and skipping expensive dental ER visits, if possible. While it's not a substitute for an in-person dental evaluation, it's a valuable resource that may help if need some sort of dental information or a dental second opinion.
What is a Teledentistry Consult Online?
Many people wonder what is teledentistry? Teledentistry is basically the exchange of dental information using electronic communication - virtual dental communicating. This is usually done via the computer or your cellphone. Receiving an loca teledentist consultation online - can be done at anytime, usually between the dentist and the patient. Many local dental practices or local dentists, are now becoming local teledentists.
Virtual healthcare has been used in some settings for years, including the military. Patients have been reluctant to try it, but that seems to be changing gears...rapidly. Now, the same resource is available for dental problems. With dental offices closed on weekends and ER visits costing hundreds of dollars, this resource deserves a close look. Virtual Dental Health Care / Virtual Dentist Communication is somewhat newer in the healthcare space.
HOW DOES TELEDENTAL CARE WORK?
All it takes to get connected with a licensed dentist in your state is your phone or any device capable of video-chatting. You connect with a provider over a secure connection and enjoy a live, one-on-one visit. Now, can do a a Virtual Teledental Consult Online with Dentists On-Demand 24/7 Anytime Dental Care. This was almost unheard of say, less than a decade ago.
It's quick and easy to fill out a brief health history and questionnaire about your problem. Then, you jump on a call with a dentist and discuss your problem. The dentist may ask you to perform some simple tests, use a flashlight to show them your problem, and help you figure out what's happening.
If you have an x-ray from a previous visit, you can even discuss more detailed findings with the dentist. This option opens up the chance for a low-cost second opinion on treatment that's been previously advised. Free Dental Consultation or Free Dentist Consult to chat with dentists now at DentalChat. During COVID pandemic, we are offering FREE Dental Consult Online for people needing dental care information online.
WHO OFFERS IT?
Few reliable providers offer virtual dental consultations for patients, but on-demand virtual dental care online 24/7 local teledentistry continues to grow in the online healthcare space.
With our DentalChat team, we are here to help you get better dental information. As we state, visiting your local dentist office or local oral surgeon if need an immediate tooth extraction - that is, getting dental treatment at your local dental office is a must when having dental infection, tooth trauma and dental caries.
WHAT IS TELEDENTAL FOR?
Teledental services help keep many patients out of the ER. That saves time, money, and possible exposure to other germs in a hospital setting. This service helps patients decide if they need more immediate or definitive care, and what their possible options are. We will be discussing TeleDental Service or TeleDentistry Information Online in this Local TeleDentist Blog.
Licensed dentists on DentalChat.com can prescribe antibiotics for dental infections. Of course, the patient needs to see a dentist as soon as can, to get dental treatment. Dental infections can cause extreme pain, and may even become life-threatening. Swelling in the lower jaw should be addressed immediately by a local dentist, to keep it from moving into the neck and airway space. Upper dental infections can reach the eye and into vessels that travel into the brain.
Jaw pain and headaches related to the jaw can often be diagnosed and clear protocols given to relieve pain. An online dentist may be able to help you determine if you have a jaw or tooth problem. Virtual Tele Dentists or Virtual TeleDental Communication can greatly help people - and easily connect patients and dentists in a dental virtual way.
WHAT ARE TELEDENTISTRY LIMITS?
Many dental problems require treatment, and many conditions need an x-ray to properly diagnose. So, virtual dental consultations are best for patients experiencing pain or swelling who need to control the spread of infection. An antibiotic prescription may be valuable. These visits also provide guidance about what should have immediate treatment or what can wait until an in-person dental visit is possible. Local TeleDentistry Online Communication is growing, as is the entire Telemed space.
Coronavirus Dentist News
Unfortunately, many dental offices are closed due to COVID 19 and local state and city mandates. For instance, in the state of Washington - dental offices have been told to see only dental emergencies. Hence, some dental offices have closed their dental office completely. Covid 19 Dentistry information and people searching online for what to do with Coronavirus and their dental care - when their local dental office is closed? Live Dentist Chat Online with Dentists at DentalChat. Go to DentalChat.com Live Virtual Dentist Post Page or download the DentalChat app.
SHOULD TELEDENTIST INSURANCE OR TELEDENTISTRY INSURANCE COVERAGE BE HAPPENING?
For the longest time, only telemed and medical coverage was happening. Teledental visits also provide an opportunity for patients to discuss treatment recommendations with a licensed, practicing dentist. Maybe they've received a treatment plan from a dentist and they're unclear if they should proceed. If a patient uploads an x-ray, they often can receive quality opinions for a fraction of the cost of a regular dental visit. Virtual Dental Information Online and Virtual Dentistry services are rapidly growing.
TeleDental Patient Messaging is catching up to TeleMedicine. The Virtual Tele Dentistry Industry has not progressed as rapidly, as telemedicine - as many medical insurance companies cover the costs for telemedicine consult. TeleDentists Consult Online does cost money and is not usually covered by dental insurance. Should the TeleDentist Consultation Online be covered by a special tele dental insurance coverage? What should happen for TELEDENTAL INSURANCE coverage? Why is telemedicine for medical doctors covered and not for dentists? TeleDentistry Insurance coverage should start being taken into consideration. On the good side, some local dental insurance companies have started to cover some teledental services.
ONLINE DENTAL CARE TREATMENT INFORMATION HELP WITH A REAL DENTIST
In a world reeling from the coronavirus pandemic, virtual dental healthcare provides another avenue to get immediate help and advice from dental providers. During the pandemic, many dentists have been shut down, and citizens are confined to their homes. This service fills a vital role that can take the stress off! Local TeleDental Information and Online TeleDental Help can greatly help people. We did Virtual TeleDental Information Online, Local TeleDentist Chat, Dental Care COVID Info and Online Local TeleDentists Blogging with us. Read more, with this link to Online Teledentistry Information / Local Teledental Info Blog at DentalChat.
Use DentalChat to communicate with dentists online. Live Dental Chat with Tele Dentists at DentalChat. We have many informative Local TeleDental Blogs and Local TeleDentistry Blog information online with us.